Mikhail Lyubansky, Ph.D., is a member of the teaching faculty in the Department of Psychology at the University of Illinois, Urbana-Champaign, where he teaches Psychology of Race and Ethnicity, Theories of Psychotherapy, and a graduate-level restorative justice practicum based at a youth detention center. An autobiographical essay of Mikhail's interests in race relations and basketball is available here.
Since 2009, Mikhail has been learning, facilitating, evaluating, and supporting others in the U.S. in learning about Restorative Circles, a restorative practice developed in Brazil by Dominic Barter and his associates. In addition to conflict and restorative practices, Mikhail also has a long-standing interest (going back about 20 years) in race and racial dynamics and regularly explores these themes in his Psychology Today blog Between the Lines., as well as in contributions to a variety of anthologies on popular culture, ranging from Harry Potter to vampires to superheroes. In addition to OpEdNews, Mikhail's commentary has also appeared in a many other online publications, including Buzzflash, Jewcy, Colors, Race-Talk, Truthout, Tikkun, Alternet and The Huffington Post, and he has been a guest on a variety of radio programs, including Illinois Public Media and Wisconsin Public Radio.
Mikhail's academic work includes several book chapters and more than a dozen articles in peer-reviewed journals on topics such as racial identity, undocumented immigration, and restorative justice. Mikhail also recently co-edited an academic textbook: Toward a Socially Responsible Psychology for a Global Age and, in 2006, co-authored a book on the Russian-Jewish diaspora: Building a diaspora: Russian Jews in Israel, Germany, and the United States.
Born in Kiev, Mikhail immigrated with his family to the United States as a child in 1977. He currently lives in Urbana, IL with his wife and two children.
All material on this site published under his byline remains the property of Mikhail Lyubansky, copyright 2008, 2009, 2010, 2011, 2012, 2013, 2014. Permission is granted to repost and distribute, with proper attribution.
Follow Mikhail on Twitter.
Positive Psychology Member for 444 week(s) and 4 day(s)
Content Pageviews (Total/Last Month) - Article Pageviews (9,136/68) - Quicklink Pageviews (None/None) - Diary Pageviews (None/None) - Poll Pageviews (None/None)
3 Articles, 0 Quick Links, 0 Comments, 0 Diaries, 0 Polls
Articles Listed By Popularity
List By Date
SHARE

Tuesday, May 26, 2015
Is Nonviolence Effective?
(3465 views)
The evidence for the effectiveness of nonviolent resistance is mounting. In the past 100 years, nonviolent campaigns were nearly twice as likely to achieve full or partial success as were violent campaigns and the advantage for nonviolent campaigns held even when controlling for the authoritarianism of the regime.
SHARE

Tuesday, May 26, 2015
Study Finds Smiling Men are Less Attractive to Women
(3072 views)
A new study suggests that smiling is seen as sexually attractive on women but not on men. The findings explain some enduring widely-believed phenomena and raise interesting questions about inter-racial attraction.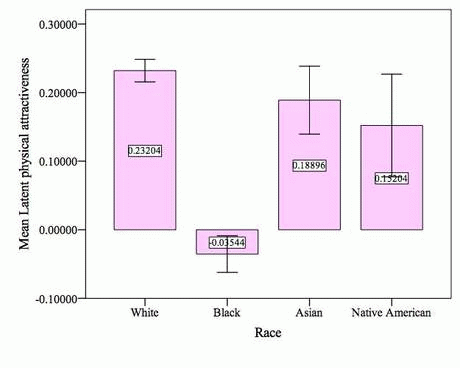 SHARE

Tuesday, May 26, 2015
Beauty May Be In Eye of Beholder But Eyes See What Culture Socializes
(2599 views)
Kanazawa's claims aside, there is no single "objective" standard of beauty. The adage that "beauty is in the eye of the beholder" is incomplete. Sure, there are individual differences. The point is that there are also group differences, not in attractiveness (as Kanazawa claims), but in cultural messages about what is and is not attractive.